The world of sales is a competitive one. In a world where digital distractions are always at the fingertips, the information diet for consumers is constantly changing, and social media is making us more accessible to potential buyers, a top performance in the field of selling is now more important than ever.
If you're reading this, I assume you're either in Logistics Opportunity Prospecting yourself or you know one; if not, then maybe it's time to consider a career change. If you're already in the field and wondering how you stack up against the competition, this article is for you.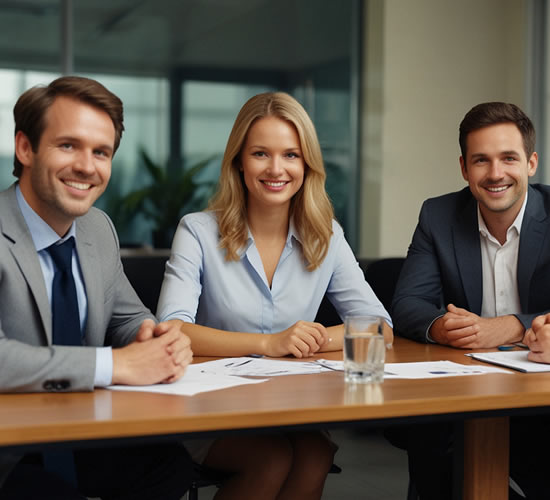 The Evolution of Sales: From Cold Calling to Telemarketing to Digital Marketing and More
Depending on your perspective, the history of selling can be quite polarizing. To non-sales professionals, it may simply seem like sales has always been around and always will be – certainly, the practice of selling has been present since long before the invention of digital marketing or online selling platforms.
However, for those who take a closer look, it's actually been a while since traditional face-to-face selling was the norm. Since the rise of the internet and social media, everything about how, when, and where we market and sell has changed.
What was once considered "traditional" marketing has now become an integrated part of a business's strategy. In the past, companies would spend large amounts of money on radio ads, magazine spreads, and billboards to catch the attention of potential customers. Now, with the power of social media, digital marketing, and online selling platforms, every medium is potentially available to the company that wishes to reach an audience – and potential customers can never be silenced.
Whether you're a marketing executive planning a campaign for the next fiscal year or a company owner seeking to establish yourself as a thought leader in your industry, figuring out a game plan for marketing and selling is now more important than ever.
Why Are Salespeople Charged With Supporting the Product They Sell?
Most companies won't reveal it, but salespeople are actually responsible for ensuring that the product they promote is something the customer will want or need. In other words, they are responsible for providing adequate support for the product. So, even though they may be promoting high-end electronics or expensive diamonds, the reality is that they are responsible for ensuring that the customer understands how to use their product or service in the first place.
To that end, it's not uncommon for a salesperson to spend more time gathering information about the product before, during, and after the sale – what are the customers' needs, how are they using the product, and how can we continue to provide support and service even after the sale.
Why Should A Company Even Consider Hiring A Support Services Professional?
Just imagine the level of frustration and lost productivity that would result if you had to constantly rely on your own resources (i.e., employees) to provide support for your company's products and services. It would be akin to having a babysitter who is also a doctor, dentist, and hairstylist, all under one roof!
What if you hired a personal assistant to take care of scheduling, correspondence, and dealing with heavy traffic? Imagine the convenience and cost-savings that would result from having one person handle all of these tasks instead of delegating them to lower-level employees or relying on expensive outside contractors. Not only would you be employing an asset, you'd also be reducing your costs and increasing your productivity.
Which Areas Of Sales Support Are Necessary To Master?
You may be wondering which areas of sales support are necessary to master. While every company and industry is different, there are certain areas that every sales professional should develop. These include:
Market Research

Event Planning

Sales Administration / Operations

Post-Sale Service

Social Media

Blogging

Community Management

Outsourced Sales Teams
Depending on your specific responsibilities and the type of business you're in, additional areas of support may be necessary as well. Developing a game plan for sales support and management can help you identify additional areas of growth and development as well as the specific skills and experience you'll need to reach your full potential. To help you get started, here are some suggested readings on the evolving world of sales.